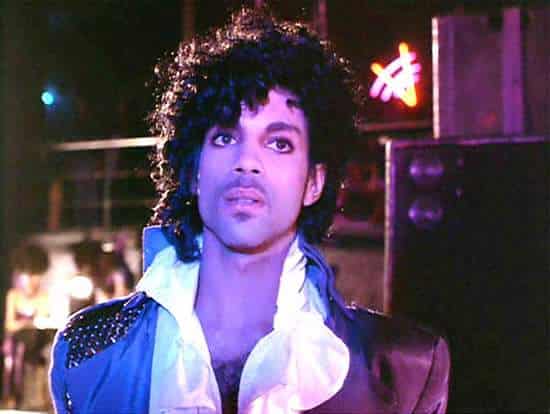 It's so hard to believe Prince has been gone six years. And because it's the sixth anniversary of his departure, I thought that instead of talking about bullies and bullying, I'd post my own tribute to one of the musicians who made the bullying I suffered easier to cope with.
I've been a huge Prince fan since I was eight years old and I have all his CDs. "1999," "Purple Rain," Around the World In A Day," "Sign O' the Times," I have them all. Even CDs of his older albums like "Controversy," and "Private Joy."
I remember the first time I hear him sing and watched His Royal Badness perform on TV. While lying in the hospital after a horrific, near-fatal car wreck, I watched him perform, "I Wanna Be Your Lover" on Soul Train.
After that, I was hooked forever! I was smitten by not only the song but by him because he performed so well. His stage presence was amazing! Michael Jackson was another musician I took notice of on Soul Train also during my time in the hospital with his song, "I Wanna Rock with You (All Night). Michael Jackson was talented, don't get me wrong, but Prince stole the spotlight from him, in my opinion.
Normally, anytime a celebrity passed away, it never affected me much. I would see it as just another dead celebrity. But when Prince passed away, I was pretty shocked and saddened.
One thing I liked about Prince was his mysteriousness. He often refused most media interviews and didn't need all the media attention like celebrities of today. He didn't care whether he stayed relevant or not and preferred to live a quiet and private life. I loved that about him!
Prince already knew his worth and didn't need people clamoring over him. He wasn't obsessed with attention like the self-absorbed celebrities of the present day. He was a quiet guy off stage and no doubt, these things were what made him so beguiling and alluring.
And, let's face it, the man had to be uber-talented to have such protégés as Apollonia, Vanity, Sheila E., Morris Day and the Time, Jesse Johnson, The Family, Andre Cymone, TaMara and the Seen, and other famous artists he made famous.
Prince had many nicknames:
His Royal Badness
His Purple Majesty
The Kid
…whatever you wanted to call him, he was a musical genius and my favorite!
So, today, I will be blogging and listening to my Prince Playlist of over a hundred songs! And I will probably take several dance-breaks from the computer. His music definitely got me through some tough times!
Prince Roger Nelson
June 7, 1958 – April 21, 2016
Prince's Proteges:
Andre Cymone
Sheila E.
Apollonia