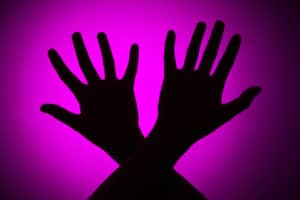 Fear is the strongest of all emotions. While fear is an excellent asset in a genuinely hazardous situation where there's the threat of immediate harm, it can be the most dangerous and paralyzing emotion when it unnecessary.
Unnecessary fear is THE number one tool in the bully's toolbox. Bullies use this fear as a means to manipulate their targets and to control many aspects of their lives.
Realize that the power of fear is the only power bullies hold, and they don't use it sparingly. Bullies instinctively know that real or perceived fear will shut down a person's rational and cognitive thinking abilities. As a result, they can manipulate the target into doing what they want by making empty promises of safety and security.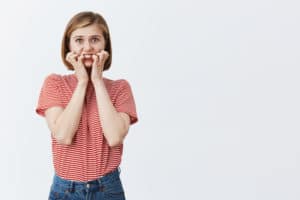 Fear strips away your power. It takes apart the ability to reason, to be proactive, and to make good choices- hence to defend and protect yourself. Bullies have long understood the power of deliberately inducing fear in their victims to control and dominate them.
Understand that a fearful person is easier for bullies to control than a fearless one.
Bullies maintain their oppressive grip on their victims by invoking fear in them, then claim that only they have the power to decide whether the targets can live in peace and be safe from harm. The bullies send the message that if the victim does what they want and says what they want to hear willingly and without getting mouthy and catching a funky attitude, they will leave him alone and permit him to live in peace.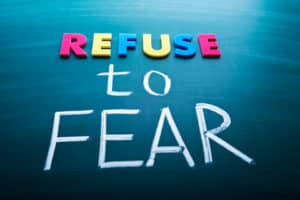 But we all know how this usually ends. Bullies don't keep promises. They only keep you hanging.
If you're a target of bullying, I want you to understand that your bullies greatly benefit from your fear, and they won't give those benefits up without a fight.
So, how do bullies exploit targets through inducing fear? There are many ways.
1. Rumor spreading and gossip – bullies have a knack for making even the most ridiculous lies sound like the truth and the most insidious abuse respectable, even admired. They slander the target to keep him silent and ensure that he doesn't speak out about the abuse. If they can turn everyone against the victim, then who's going to believe him when he finally does open up about the violence?
Bullies will also use fear to turn others against the target and recruit them to become willing participants. Even the kindest of people can become willing co-conspirators because humans behave much differently in groups, then they do on their own.
"Those who can make you believe absurdities can make you commit atrocities."
– Voltaire
2. Repetition -bullies will bully, defame, insult, even physically attack the target repeatedly, over long periods to solidify the target's fear, along with their low self-esteem and confidence to ensure that he doesn't protect himself or rebel against the abuse.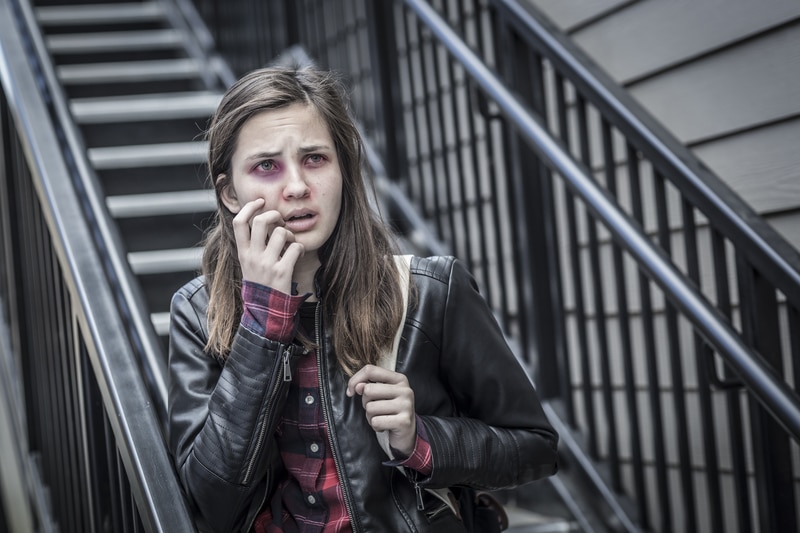 3. Gaslighting – if the bullies can make the target question his own sanity and believe that he must have done or said something to deserve the cruel treatment, all the better! Then he'll surely keep quiet then.
4. To control everyone else– bullies also use fear to control peers and bystanders. They send the messages that if anyone else dares to help or befriend the target, they'll suffer the bullies' wrath as well.
But there's hope!
Unnecessary fear has a cure. And that cure is knowledge!
That's right! You must acquire knowledge of bullies and bullying, and lots of it! It pays huge social and psychological dividends to know the psychology of bullying.
1. why bullies bully (for social status, to keep from being bullied themselves, etc.)
2. where their abuse comes from (insecurity, low self-esteem, arrogance, superiority, etc.)
3. intentions and motivations for bullying (domination and control over another person, power, social status, to keep from being bullied, etc.)
4. tactics bullies use and the effects of bullying on victims.
And so much more.
In short, you must be knowledgeable of human nature, tactics of warfare, the ways people attain power, psychology, and dark psychology. I would also recommend reading about the Dark Triad- Narcissism, Psychopathy, and Machiavellianism. Then read about how to counter bullying.
Only then will you be able firmly and confidently stand up for and protect yourself- then ultimately free yourself from your bullies' grip. Knowledge is the only thing that can defeat your fear. If nothing else, know this!
With knowledge comes empowerment!