It's the oldest and most used tactic in the book! My classmates were no different. Bullies will always come back at you with the "crazy" or "mentally imbalanced" label to discredit you and control how others see you when you don't let them have their way and they can't find anything else to pin on you.
It only goes to show that they see you as a threat and they're both desperate and afraid. When you refuse to be manipulated, it sends several messages to your bullies- messages that threaten their sense of superiority, positions, and their power.
It tells them that you see through their smokescreens.
It tells them that you're not afraid to tell them to go kick rocks.
It tells them the opposite of what they think of you- that you're strong and intelligent, not weak and dumb.
It puts them in their place.
It tells them that they can't make you do anything you don't want to do.
It tells them that you don't give a crap about what they say or think about you.
It tells them you could care less about impressing them.
It tells them they don't matter to you and that you don't value their insults or do you accept their definitions of you.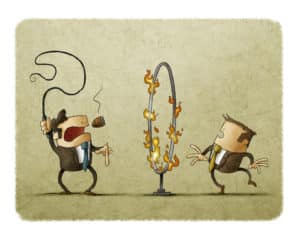 Understand that bullies have an over-inflated sense of their own importance and thus, feel entitled. They despise being told no and they loathe anyone who will not be controlled. And if they can't manipulate you, they'll manipulate your relationships, and the way others perceive you.
Always remember that.