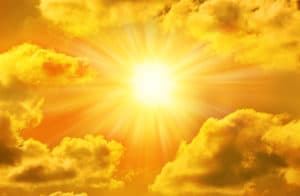 I'm so thankful for what the Lord has blessed me with, my health, a wonderful family, a purpose and passion to follow. And now I'm ready to take it to the next level.
During the last few days, I've begun to pray bigger and bolder! I'm no longer afraid to pray for huge things! I'm ready for an abundance-  material, physical, and spiritual! Therefore, I'm praying that The Lord bless my hands to bear fruit, lots of big, juicy, ripe fruit! I pray that He richly bless my work- my books, this blog, and my future projects!
I pray that He bless me with overflowing opportunities, success, and prosperity! I'm ready for Him to bless me- bless me big! For my cup to run over, my barn to be full, and my vats to overflow with new wine!
'Bless me so much that I'm shocked, astonished, amazed! I long to see beautiful miracles manifest in my life! I pray that He bless me with such an abundance that He inables me to travel with my message!
Pray for me, that everything I do flourishes so that I may do more good!