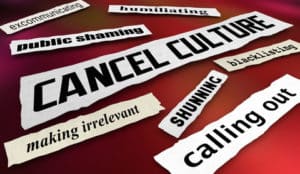 Gone are the days when the news media was true journalism. Gone are the days when the news media only went after those in power- high profile politicians and celebrities who committed crimes and participated in unethical behavior.
Today, the media no longer investigates people in power for wrongdoing. No.
Instead, they go after private citizens who give off even the slightest hint of "wrong-think." In short, they come for those who are powerless. What they are doing is following the Saul D. Alinsky, "Rules for Radicals" playbook-
"Go after people and not institutions; people hurt faster than institutions."
Big-time politicians and celebrities are, in a sense, institutions because they have so much power and influence. Many have their own businesses, fragrance lines, and other huge conglomerates.
Private citizens are now fair game for media journalists (or, more appropriately, propagandists). Why? Because they have the least power. They are powerless, which means, easy to take down- like taking candy from a baby- that kind of easy.
Nowadays, our media assaults, doxes, and harasses private citizens. Which is illegal!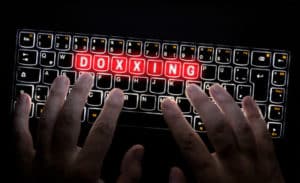 And while they do it, their bully journalists claim themselves to be the real oppressed, the real voiceless, and the real vulnerable people and that criticizing or even questioning them constitutes bullying, which makes one wonder.
How do you cut through all the BS?
Simple. You look at the balance of power and you ask yourself, "Who has the most power? The media outlets or the private citizen?" 
Suddenly, the answer becomes clear!
Now ask yourself, this question: "Since bullies always- ALWAYS, have the most power, which is much more power than their targets, then which one is, in fact, the bully?"
Again, the answer becomes clear as crystal!
Here are examples of media who bully private citizens.
1."CNN threatened to expose the name and identity of a private citizen who created an anti-CNN meme unless he begged and promised not to do it again." (https://greenwald.substack.com/p/journalists-attack-the-powerless)
2. "In March, The Daily Best decided to expose thee identity of a private citizen at Spring Break in Miami and detail his marital and legal problems because a video of him went viral due to his being dressed as the Joker and uttering 'COVID Truther' phrases."(https://greenwald.substack.com/p/journalists-attack-the-powerless)
3. "The same outlet congratulated itself for unearthing and exposing the real name of an African-American Facebook user whose crime was posting videos mocking Nancy Pelosi." (https://greenwald.substack.com/p/journalists-attack-the-powerless)
So, be prepared, the bullying news media just might select you as it's next target. They could come for you, me, or anyone else next!
Let's quote Voltaire.
"To find out who rules over you, simply find out who you are not allowed to criticize."
I don't have to elaborate any further.
If no one, especially private citizens, are allowed to criticize CNN, or any other mainstream news source, and, nor are they allowed to criticize certain politicians and celebrities, then who has the most power? Who, then, are the real bullies?
What the media are doing to private citizens is so transparent, you'd have to be comatose not to see it. Not even the word "disgusting" is an appropriate word for this. "Cowardly" is a more appropriate term.
What we are seeing is the rich and powerful pose as the voiceless, helpless, and powerless victims while they brand private citizens, who are truly powerless, as bullies.
It's as laughable as it is appalling!