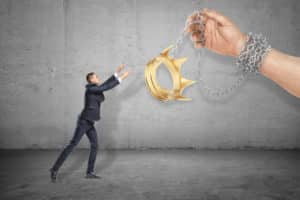 I look back now and realize that my bullies were in constant fear of losing control and dominance over anyone they deemed inferior. I say this because I remember that anytime I or any other target at Oakley High, countered their insults, or had our own opinion about anything, the bullies and their followers would be quick to shout us down.
They would demand that we "shut up," or "sit down and be quiet." They would also threaten bodily harm or instigate violent arguments to intimidate and shut down anyone who dared to exercise their rights to speak freely, therefore, asserting their dominance.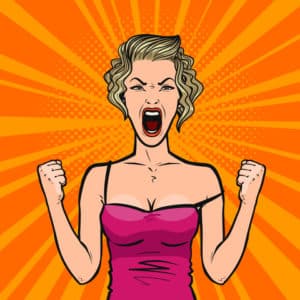 Targets were highly discouraged from having their own thoughts, opinions, or views. I also remember during a class discussion, when a teacher asked me what my thoughts were on the subject we were discussing, I only had time to get the words, "I think…" out of my mouth when another girl shouted, "You think nothing! Shut up!"
Naturally, the teacher reamed her out for the outburst. However, the others only laughed at the teacher, the teacher went silent, then continued on with the discussion and allowed me to finish my answer.
There was nothing a target could speak about that one of the bullies wouldn't shout down and attack them with. For example:
Target: "I don't feel so good. I think I need to call home."
Bullies and classmates: "You 'ain't' sick! You're just trying to get out of coming to school when your dumb ass needs to learn something useful!"
Target: "I'm afraid that…"
Bullies and classmates: "Shut up! You don't have nothin' to be afraid of! You're just a big chicken!"
Target to target: "I need the hall pass to go use the restroom."
Bullies and classmates: "You 'ain't' goin' nowhere! Shut up and sit down!"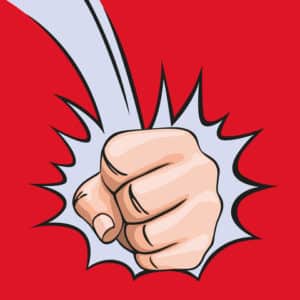 Or…
If a target put up their hand and walked away from a confrontation, one of the bullies would either physically step in front of him/her and block them from leaving, grab the target by the back of his shirt and pull him back, or follow close behind them while shoving them forward while screaming, "Don't turn your back and walk away from me, (expletive)," or "Turn around and look at me when I talk to you!" And If a target ignored a group of bullies, those bullies would then want to fight him.
It was as if the bullies had grown desperate and were panicking. And now that I know better, I realize that that's exactly what they were doing- feeling desperate and panicking. And they were doing it out of fear.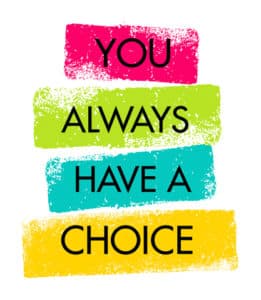 So, anytime bullies yell and scream at you because you spoke or because you showed any form of opposition to their abuse, realize that it's because they fear losing their dominance. Bullies instinctively know that if they lose control over a target, they lose face and look weak in front of the others around them. They also realize that if their target has the guts to challenge their power, then it just might encourage others to follow suit and bullies can't have that.
Bullies must have their targets, not only to get sick pleasure and entertainment from, or to wield dominance over. They must also have them as examples to show everyone else that there will be brutal consequences if they show any form of dissent. Targets are used to keep everyone else in line too.
So, always remember this, and look for a way to use the bullies' fear to your advantage. You have more power than you know.