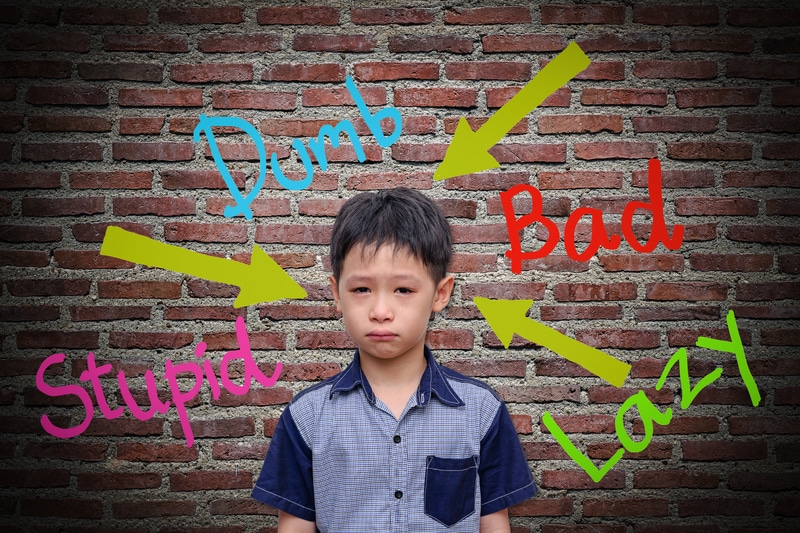 That includes teachers, school staff, and parents. And yes, there are a few teachers who do participate in the bullying and mobbing of targeted students. Setting examples is the most powerful way to educate others and when a teacher participates in bullying a targeted child or teen, they set a terrible example for the rest of the class and entire student body.
They send a very clear message that it's okay to abuse and brutalize this particular student- that it's okay to demonize and dehumanize them, that it's okay to strip them of their dignity, that it's okay to destroy them because he or she "deserves it."
And many of the teachers who do these damaging things to targeted kids either don't know what they're doing or working with kids isn't their forte.
Abuse is abuse and some teachers are willingly abusing these targets in the name of "discipline."
Bully teachers are notorious for gossiping about targeted kids. They share and swap rumors and horror stories about these children and warn other educators about them, setting these poor targets up to be bullied before some of them even have the chance to get to know the kid.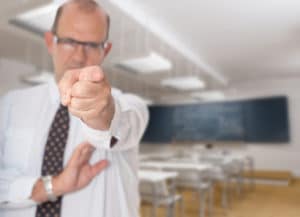 Many times, they do these things right in front of the poor child and end up crushing his/her spirit.
Sometimes, teachers will circulate the vicious rumors, defamation, and opinions throughout the entire community, and they even share confidential information about the child- information that is considered private. They will also spread speculation about the child's parents and attack their parenting skills.
Is it any wonder that may people view the public school system so negatively?
There's no way to stop the soul-crushing, mob-style bullying of a child when the adults, who should know better and be there to protect the young target, are committing the same abuse as the kid's peers.
There have been countless occurrences and testimonies of bully parents mobbing and bullying other parents, teachers, and yes- children and teens too.
Teachers are often overheard maliciously and viciously gossiping about targeted kids in the hallway between classes. And the other kids, who overhear these adults use it to escalate their bullying because they take the teacher's gossip to mean that it's acceptable to mistreat this target.
The best we can do is to educate the teachers and school staff who do not realize the damage they do to these children. As for the handful of teachers who don't care and continue their bullying, they cannot be helped. It's best just to get them out of the school system and away from our young altogether and the sooner we do, the safer these targets will be.