There are things you can do to take the sting out of being bullied. These steps can serve as a buffer to the effects of bullying on self-esteem and the psyche.
1. Watch and Listen– Because bullies get talked about too. Believe me when I tell you. Bullies have enemies and lots of them. They have been walking over people for a long time. So, you can bet they've left a long trail of foes behind them, adversaries who are more than happy to dish out the tea.
2. Know that you aren't the only one these people have bullied– seasoned bullies have had plenty of practice over the years. I guarantee it! There have been others before you, and there will be more after you. Why do you think these people are so good at making you feel bad about yourself and doubt your worth? How do you think they got that good at it? They certainly didn't get that way overnight. It came from so many years of trial and error, and they figured out what worked and what didn't. And they had to have had guinea pigs (previous victims/targets) as practice. They're doing what for so long has worked for them.
3. Collect info on your bullies– find out about their personal and family lives. You can bet that bullies have problems too. Otherwise, they wouldn't be going out of their way to proves something to an audience at your expense. As I stated earlier, they have enemies. Find these enemies, cozy up to them, and have them tell you what they know about your bullies. I have done it many times, and I can tell you that you'd be surprised at the tidbits you found out! I'll get more detailed in the next step.
4. Ingratiate yourself with others your bullies have bullied– You and these people have something in common, so this should be a cinch! Align yourself with these other victims. Bullies run in packs, so why can't targets? Understand that strength always comes in numbers. If you ban together, I guarantee that your bullies will think twice before accosting you. Remember that bullies are cowards and would prefer to catch you when you're alone rather than confront you while you're in a group.
5. Keep company with and make friends only with people who love you, want the best for you, and make you feel good about yourself– A good sign of a true friend is someone who uplifts you and helps your confidence soar. They uplift you, encourage you, have your back when you're in trouble, and cheer for you when you reach success. All too often, victims end up with fake friends- frenemies who only tolerate and are passive-aggressive toward them. These frenemies will subtly humiliate victims in public and throw them under the bus when they're in trouble or danger. Victims often latch on to frenemies because they're desperate for friends and companionship. They'd rather have sorry excuses for friends who treat them poorly than to have no friends at all. These victims are under the false belief that anything is better than being by yourself. I made that mistake myself when I suffered bullying in school.
Trust me when I tell you, anyone who belittles you even a little bit is not your friend! They're only there because they know that you're lonely. You are vulnerable to them, and they only hang around because anytime you have a weak spot, you're accessible for them to use and take advantage of you. That is the only reason they come around!
Do you want friends like that? I hope not! I hope that you will do what I finally did the last year of school, ditch those creeps, and find friends who respect you, who genuinely like you and want to be with you!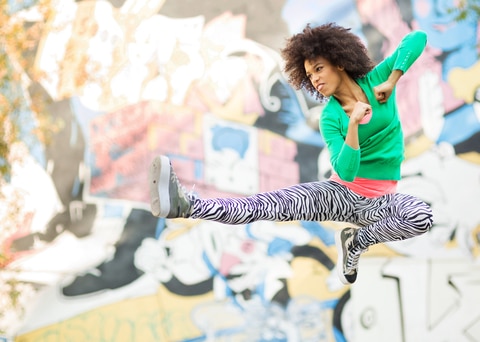 6. Show off your talents and gifts– If you can sign, enter talent shows! If you can write, enter writing contests! If you know you're good at something, find ways to show it off! You'd be surprised at what it will do for your self-esteem. I promise you!
When my classmates bullied me, it was so bad that I was scared to show what I could do. I knew that I could sing but was too afraid to belt it out and show off my best voice. If there were do-overs, I would have sung as best I could, came out of my shell, and took every opportunity to showcase that talent! Who knows where it might have taken me?
Anytime people are bullying you, you must take care of yourself. We exercise and eat well to take good care of our bodies, but we forget. We must also take care of our psyches! It is imperative that we also take care of our minds. And we do this by taking steps to buffer our self-esteem from the onslaught of bullying.
7. Do things you enjoy doing, and that fills your soul– whether you love to swim, hike, camp, find opportunities to do these things if they truly make you happy! The more happy moments you have, the less of an effect bullying will have on you!