People will believe what they want to believe, and no amount of solid evidence will convince them if they refuse to believe it. Sadly, the only way confirmation bias has anything to do with truth is when the truth matches the belief.
If the truth doesn't match the person's beliefs, chances are strong that they'll only deny it and look elsewhere for evidence that contradicts that truth.
Understand that bullies do the same when it comes to their targets. They seek to justify and explain away their cruelty and abuse and find arguments that support their opinions of the target. Bullies either don't realize (or refuse to) that this creates problems.
Any time bullies disregard information that contradicts their beliefs, they either don't realize they're doing it, or they do know what they're doing but don't care.
For instance, bullies abuse the target, they get caught and are standing tall before a member of authority to answer for their abuse. So, the bullies tell the person in authority that there's a good reason why they beat up the target and make up a cockamamie excuse for their brutality. They blame the target, saying that he instigated the fight by spreading a rumor that could cost them their reputations and they just had to teach him a lesson.
This justification has worked for them before, but this time is different. Instead of convincing the person in power that they had a good reason for bullying the target, and it backfires on them.
This is what confirmation bias is- it's the tendency to recall, interpret, and favor information in a way that confirms a pre-existing belief.
Bullies commit this type of bias when they desperately search for evidence that supports their pre-existing beliefs of their targets. They will be selective in their stories of the target, either adding to or taking away from the truth, this is how they make their lies so convincing. They rarely tell straight up lies, they mostly take one tiny grain of truth and embellish it.
Bullies either blow it up, water it down, or heavily distort the truth. They are also good at (conveniently) taking things out of context. But understand this: all this is done deliberately. Bullies will distort anything to shoehorn it and make it fit their beliefs and agendas.
Bullies will even cherry-pick different parts of the truth, the parts that fit their beliefs, and then add their own spin to it to glue the pieces together to create their own version of the truth and make it sound believable. This is done so that it can fit the bullies' existing beliefs.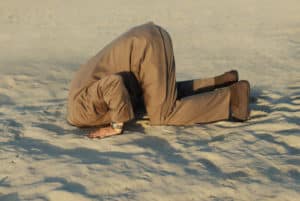 Think about it. The media does this all the time. A witness may pull out their phone and film something terrible that is happening right before their eyes, they then send it to a news station to be broadcasted.
When the new media gets a hold of the film, they will edit out anything that doesn't fit their beliefs or agenda and only show the bits and pieces of the film that best fits the story they wish to put out. If they get an audio recording, they will also edit it and create soundbites, only broadcasting fragments of the recording that best fits the story they want to tell the public.
It's all the same.
Granted, each one of us looks at things from our own perspective, therefore, we all have a tiny bit of confirmation bias in us because everyone looks at the world differently.
However, bullies will take this to a whole different level, and they will twist, distort, embellish, and lie to get the answers they desire. And if it means denying solid evidence- any solid, concrete evidence which is in the target's favor, then that is what they will do.
Understand that the reason bullies do this is to discredit their targets and skew the perspectives of any bystanders and authority members to create prejudicial and negative views of and attitudes about the target.
And to make it sound even more truthful and further cement the hatred of others against the target, they will repeat and repeat again the same false narrative a million times.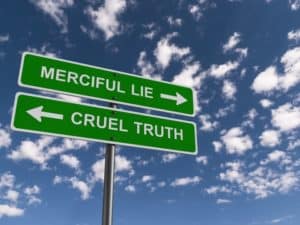 It's so important that we understand the mindsets of bullies, their tactics, and their intentions behind such tactics. It's also important that these tactics have names and that we know those names and how to describe them. Only then will we be better able to speak out about them and be our own advocates should we become targets of bullying.
With knowledge comes empowerment!