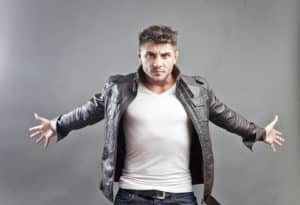 Bullies are known for being highly emotional when they don't get their way. They scream, they curse, they act out and they don't care who's around to see it because they use fear and intimidation to keep people from speaking out against them. Or, if they're sneaky, they may hold it in until they get to a place that's private and with people they trust, then fly into a rage.
Yikes!
Just as hell hath no fury like a woman scorned, it can also be said that hell hath no fury like a bully disappointed.
Here are 3 safety measures you must carry out when your bully begins to rage at you. Things can get dangerous quickly when a bully becomes enraged.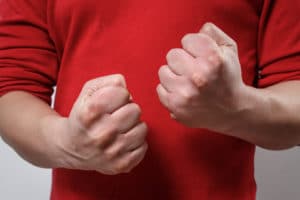 1. Turn and walk away right then! You must get away from the raging bull(y) fast. Think, out of sight, out of mind.
2. Watch Your Back. The bully is postal. Even scarier, he's outraged at you! So, you must cover your six until you're either out of the environment or things have cooled off. Just don't look like you're watching your back.
3. Whatever you do, don't mirror the bully. You'll only look just as nuts as the bully. Also, the last thing you want to do is scream and curse back because things will likely become fisty, or worse, the bully might pull out a knife or gun.
4. No sarcasm or witticisms. This will prompt the bully to throw fists or pull a weapon faster than yelling and cursing back because, in your sarcasm and funny remarks, you're making the bully look like a basket case and he knows it. Save the witticisms for when the bully is attacking in a calmer state.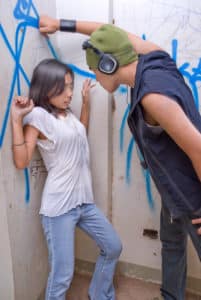 Remember that bullies, especially narcissist bullies, have a sadistic nature and have absolutely no moral compass. Many bullies of the narcissistic variety become murderers. So, get away from the person, stay away, and make sure they aren't stalking you.
No contact is the best way to stay safe.
With knowledge comes empowerment!