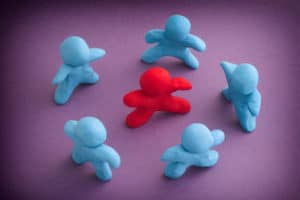 Imagine this scenario: A young boy or girl is a target of bullying at their school. Every morning, they arrive at school and are greeted by a barrage of name-calling, taunts, cruel jokes, ridicule, and many times, physical assaults and beatings.
The poor target is trapped in a school they aren't safe in, a learning environment that's dangerous to them. The target does their best to stay strong, to hide the tears which beg to poor forth like a raging torrent. The child knows that if she ever shows the hurt, the bullies will only bask in it. They'll have her where they want her, and the bullies will then move in for the death blow.
So, the target continues to hide his emotions. He continues to pretend that everything is okay and that the bullying he suffers isn't such a big deal. But it is and it's tearing him up inside. As time goes on, the bullies escalate their attacks because they see the target's stoicism and calmness as a challenge. Therefore, the cruel attacks become a game to the bullies. The goal is to break the target and they want to see what it's going to take to achieve that goal.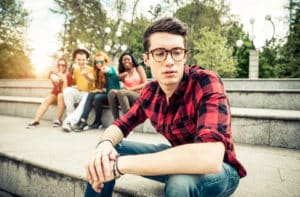 Then, one day, it happens. The target has a breakdown. After will, no one can bury all that pain forever. She is admitted to a psychiatric hospital for a month and gets the help she needs. She is in a safe environment. Therefore, she is allowed to speak out about the bullying she has suffered. Caring staff and fellow patients give her the support she has long needed, and she begins to heal and get better.
After some time in hospital, he is finally released and is free to go home and his parents take him back to school. The very school where his bullies run amuck. And once he's back, the bullies have a go at him once again.
The target continues to go to school. The bullies only pick up where they left off and continue to harass her. The bullies wonder where she's been, and they have a pretty good guess at it. So, they bully her harder because, although they don't know for sure, they only guess where she's been, and they use the possibility that she was in a hospital as a weapon against her.
Now, not only is the target's reputation ruined because of the bullying, but, even worse, she has the stigma of mental health hanging over her. Slowly, over time, the bullies and the toxic learning environment manage to undo all the progress the target made in the hospital. Once again, they push her to her breaking point, and she lands back in the hospital.
And thus, becomes a vicious cycle- the target is bullied to the breaking point, he is admitted to the hospital where he can heal. Then, once he heals and he is released from the hospital…and is forced back into the same toxic environment and with the same poisonous people that made him sick to begin with!
I know firsthand of this reality because it happened to me, over and over again, until I finally changed schools.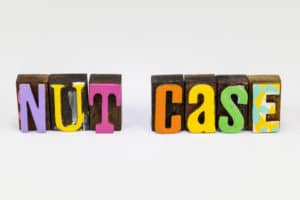 When I had my first child, I vowed not to make the same mistakes my parents made. If ever my children were bullied and it began to become ritualistic, I would immediately take them out of the school they were bullied in and transfer them to a safer school, no matter what sacrifices I had to make to do it.
Thankfully, when my eldest son began to be bullied in middle school, his father, stepmother, and I got together and made a plan to have him transferred before the bullying had a chance to escalate to a dangerous level. And it worked!
His grades skyrocketed at his new school and when he graduated, he did so with scholarships! We were so proud!
Therefore, a school transfer is always best when a child is bullied by classmates and that bullying becomes a pattern. Once it becomes a habit and the other kids grow comfortable with bullying a target, it will only get worse. And if the target goes to a hospital and gets help, then released back into the same environment that made them sick, they will end up back in the hospital…again, again, and again, until he leaves the school, he's bullied in.
It may take some sacrifice to transfer your child to a new school and it may be more expensive. However, it's a small price to pay compared to a stack of psychiatric bills, or worse, funeral and burial costs.
Think about it.
With knowledge comes empowerment!