Many targets who are bullied will ask their bullies why.
"Why are you doing this to me?"
"Why me?"
"What did I ever do to you?"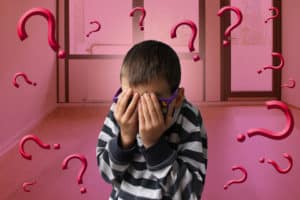 Realize that these questions are pointless because, by asking these types of questions, the target is only reinforcing their role as victim and that's not good. Also, a bully will never answer those questions and it's because they can't answer them. Even if they could answer them, they'd either never tell you, or they wouldn't tell you the correct answer.
Remember that part of the bully's power is to keep you guessing and asking these questions- to keep you confused and in the dark. And believe me, their silence on it speaks just as loudly as their words.
Again, bullies love to keep you guessing and trying to wrack your brain. That alone is power in and of itself. If bullies can keep you wondering, they can continue the behavior and they can do it without you catching on to the reality that they are really the ones with the problem and not you.
It's best to look up articles and books on bullying to get the answers to your questions. I promise that you'll get much better answers from these sources than you ever will from your bullies.
With knowledge comes empowerment!