Hey! There's no getting away from it, kiddo! You can never run from yourself. You are confined to yourself and will take this person with you wherever you go. Soooo… Would you rather be stuck for the rest of your life with someone you love or someone you hate?
I thought so.
Many times, we've heard critical and debasing voices of the people around us when we were growing up. And they conditioned us to take it as truth. We were innocent victims who ended up internalizing the bad stuff that happened to us and mistook them as confirmation that we are unlovable. Understand that it is all a lie.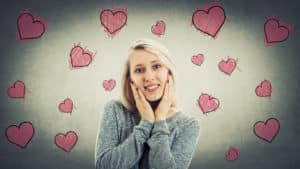 Realize that the devil is the author of lies and a good liar always uses the past to convince us that their lies are the truth. They tell us that we're unworthy, that we're bad, that we'll never amount to a hill of beans.
Again, all lies.
I'm not a shrink. I'm not even a mental health professional. However, what I'm suggesting here is just common sense. Wouldn't it make sense to love the only person you're stuck with 24/7, rather than to hate them? Sure, it would.
Therefore, it's so important that we don't let bullies convince us to hate ourselves. Never let someone else use you as their personal toxic waste dump. Never allow yourself to be a dumping ground for their baggage.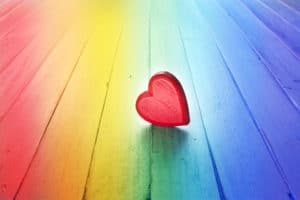 Granted, this is easier said than done, especially when you're a target of relentless bullying. It takes a conscious effort and a lot of work to keep their garbage from affecting our mental health. But realize that you're worth the investment. I promise you.
And if it gets overwhelming, there's nothing wrong with seeking therapy. We all need a little help sometimes. Also, there's nothing wrong with leaving the environment either. Do whatever you must do to preserve your sanity.
If you choose the first option, know that it doesn't mean you're "crazy" or "mentally imbalanced." Realize that ignorant people tell you these things to make you seem that way because it helps them to distract others from and hide their own mental and emotional issues.
If you choose the latter, know that you're not running away; you're removing yourself from a bad place that's no good for you. That's not being chicken or wimping out, that's called self-care. And naturally, when you love someone, you'll protect and take care of them. Take care of yourself.
So, fall in love with yourself. And that means breaking up with the voices that tell you that you're not worthy and banishing them forever because those voices are nasty. They're old, stale, and they stink like yesterday's trash! They've been telling you the same worn out lies for years and you'd think we'd get bored hearing the same old crap from them after so long.
Replace them with voices of love because anything other than that is just noise pollution!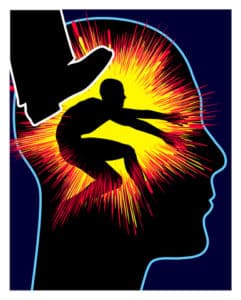 Loving yourself also means treating your body with respect and care- feeding it what it needs and giving it exercise by going on nature walks and spending time outside rather than isolating yourself by shutting yourself inside the house all day. There's nothing like being outdoors and enjoying some sunlight and a cool breeze. You'd be surprised at how much better it makes you feel.
It means feeding your mind as well- reading personal development books (or a good mystery novel), meditating, and praying.
Most importantly, it means you stop criticizing yourself and listening to that toxic voice that says you're not good enough. You might not completely get rid of your inner critic, but you won't give it nearly as much airtime as you once did.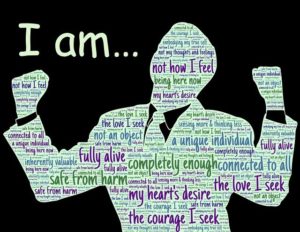 When you love yourself fully and completely, you allow yourself to make mistakes and use them to learn and grow. You'll allow yourself to apologize when appropriate. You'll embrace the imperfections you cannot change and improve on the ones you can.
When you start loving yourself, you will accept healthier relationships with people who truly love you because you'll feel more worthy of them. You'll become a go-getter and begin going after your dreams. Other people will sense this and treat you with love and respect while toxic people will be more likely to avoid you like the plague because they won't want to mess with you.
Even your finances and lifestyle will go up!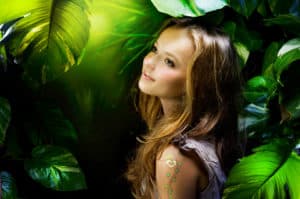 You'll invite positive changes by learning, improving, and growing. You won't change who you are but only become a better version of yourself. Even better you'll enjoy your journey to self-betterment.
Understand that we accept what we think we deserve out of life. If you loathe yourself, you'll accept drama in your life and toxic relationships and environments that aren't good for you. You'll allow people to wipe their feet all over you and you'll lose sight of your goals and dreams. In short, you'll settle for less and get even less than what you settle for.
That's why it's crucial that you learn to love the one person you're stuck with- the one person you can never, even for a second, get away from- yourself!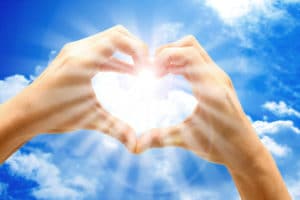 Stop spending time with someone you hate. Instead, spend your time with someone you love! And you do it by replacing the hate for that person with love.
I won't kid you here. It won't be easy, and it won't happen overnight. It's going to take a lot of hard inner work and you will have to invest a lot of time and energy at first. There will also be times when your mind will fight against you, and you fall short but get back up and keep at it!
It will be so worth it in the end. Know that YOU are worth it! Love the person you're stuck with!