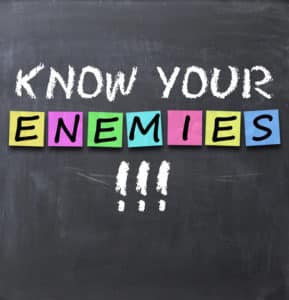 Bullies come in different kinds. You can never assume how your bullies will react because different people react to different things in different ways. Speak out against and expose some bullies and they'll go to the ends of the earth seeking to retaliate.
Taylor your defense strategies to the particular bully you're dealing with. To do this, you must be able to distinguish the blowhards from the truly vindictive, the smart ones from the dumb, and the aggressive from the passive-aggressive.
Bullies should never be dealt with blindly. If you go into it blind, you'll be at their mercy and they'll toss you around like a tornado tosses debris.

To successfully combat bullying, you must be able to recognize different types of personalities if you expect to survive.
1. Narcissistic and Arrogant Bullies – Although they may hide it well, their excessive, touchy pride and self-importance makes them dangerous. If these types detect even a hint of slight, they will pay you back with excessive brutality. With these people, logic and rationality won't apply. They overreact to what even looks like opposition and ridicule.
And you don't have to do anything to them. All you have to do is be good at something or outdo them somehow and they'll take offense to it. They'll call you a showoff and take it as you're trying to be better than them. And they'll make you pay dearly. And if you get recognition for a project well-done, these people won't tolerate it. They hate being in anyone's shadow!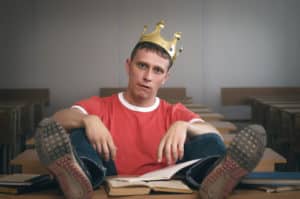 These bullies are usually in the popular crowd at school or in management at work.
Don't bother trying to second guess them. Avoid them like the plague!
2. Insecure Bullies – These people are a close second to the Narcissistic bullies. These bullies are harder to spot and less violent. Their egos are extremely fragile, and their senses of self are insecure. If they dislike you, they'll attack in small nibbles. And you won't realize it until the swipes they take at you are big enough to be obvious.
These bullies are usually the groupies to the popular crowd at school or the suck-ups to management at work.
Avoid these people as well.
3. Suspicious Bullies – these bullies only see the worst in not only their targets but everyone. But in their targets, it's all they want to see. They see them as threats and think they're out to get them when it couldn't be further from the truth. However, Suspicious bullies aren't as dangerous as the previous two. These bullies are, in fact, easy for targets to trick and deceive. And sometimes targets must resort to trickery to protect themselves.
To counter these bullies is to use their suspicions and turn them against someone else. It will take their focus off you and toss it on the other person. Hey, I know it sounds shady but sometimes you've got to do what you've got to do to protect yourself. And if means someone else (preferably someone who is as mean as a snake) taking the heat for a while, so be it.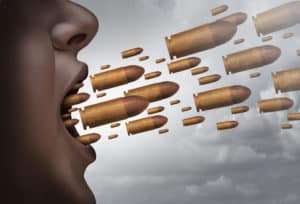 4. Bullies with photographic memories – These bullies never forget you. If you were to run into them again 30 years later, you can bet that they will target you again- only picking up where they left off.
If you're a target of these bullies, they won't show their hatred outwardly. But they will keep their eyes on you.
They'll lie in wait as they plot. Then, when the time is right, they'll exact their brutality with a frigid coldness. These bullies are usually unaffectionate and hard.
To protect yourself, you must damage these bullies or scare them so bad, they won't even think of coming for you again.
5. Bullies who aren't very bright – These people are easy to combat and won't see your counterattack coming. These are the bullies you can most easily defend yourself against and expose.
Again, you must know your bullies- each of them, if you expect to overcome them. Knowing your bullies means knowing their personalities and being able to predict what they'll do next. Only then will you be able to protect yourself against them to maximum effect.
With knowledge comes empowerment!