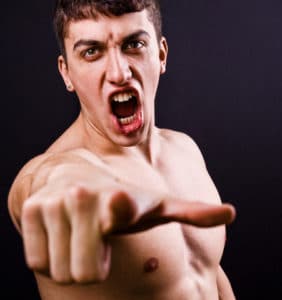 We've all heard of self-fulfilling prophecies or the Pygmalion Effect. It's a phenomenon in which our thoughts become things. People also call it the power of expectation.
" What we believe we also become."
When people (adults at work AND kids at school) are told they are smart and will do well, they usually end up doing just that. Whereas, if a person is told he is stupid and will never amount to anything, he will also live up to what he hears.
High expectations= high performance= high outcomes.
Low expectations= low performance= low outcomes.
Understand that bullies are brain-washers. They are repetitious in their verbal attacks, and if you aren't careful after they have repeatedly suggested that you're stupid, ugly, or no good long enough, they will force you to believe it too. You won't even know it's happening until it's too late.
'You see? A bully knows that if you tell a person something enough times for long enough, that person is more likely to believe it.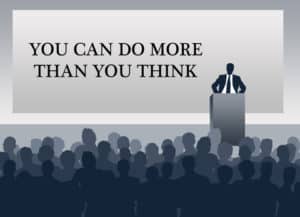 Understand that bullies do this on purpose. Their goal is to derail you, your goals, and your future by manipulation, to turn you against yourself.
Because bullies know that once they make you believe you're worthless and can't do anything right, you will unwittingly and ultimately live up to their expectations.
You must realize that any name a bully calls you, they want you to be. Anytime a bully tells you that you will never be loved, never be successful, etc., the goal is to crush your self-esteem and any prospect for the future.
And people want to be right! Bullies want so badly to be right about you so that they can eventually point at you and tell others,
"See? What did I tell you? I told you he was a jackass!"
"I told you she would (screw up, fly off the handle, get into trouble, etc.).
"Uh-huh! What did I tell you? Huh?"
Therefore, should it be any wonder why bullies continuously bombard you with horrible names and accusations? If a person calls you a lowlife, they want you to be a lowlife because they want you to prove them right!
There is a reason why cycles repeat themselves over again! Everything becomes a cycle. What you expect is what you will end up getting. Even worse, it's what you'll eventually live up to. Always! It's only the Law of Attraction at work, and it never fails.
It won't be easy to do. It's challenging to think positively and to keep loving yourself when you're continually having horrible names and negative comments hurled at you from every direction. It's tough to keep your heart open when the hearts of people around you are closed and locked tight. It feels impossible to love yourself when it seems that everyone hates you. I feel your pain because I've been right where you are now.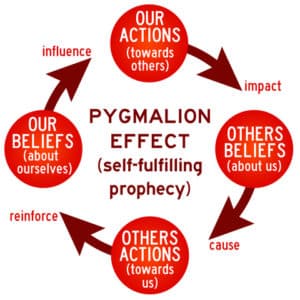 However, you can only break the cycle of abuse and negativity by continuing to love yourself even when it seems that nobody else does, by finding a reason to live when life seems hopeless, and by refusing to lose sight of your goals, your dreams, and most of all, your value as a human being.
Be mindful of your thoughts and always replace any negative thinking with thoughts that are positive.
If a bully calls you stupid, counter his statement by saying something as simple as,
"No! I'm smart! You're the stupid one!"
You may have to work hard at it, but you can do it.