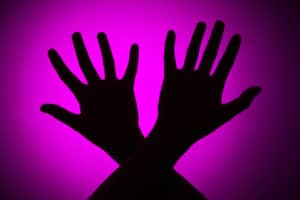 All too often, targets of bullying have a hard time setting boundaries. Many just keep their mouths shut, grin and bear it while others wipe their feet all over them. They suffer in silence and obscurity, which only further damages their mental health. If being used as a rug hurts so much, why do they allow it to continue?
There are several reasons:
1. They don't have the confidence.
Many targets of bullying feel helpless and simply think it wouldn't do them any good. So, they see no point in speaking up because they know that they'll likely get bullied worse for it. It takes confidence to set boundaries, which, sadly, is something a few bullying targets have.
Also, as we know, bullies don't respect boundaries because they don't acknowledge them. In their minds, you're a target and, to them, a target has no rights and deserves no human dignity. Bullies don't see targets as human beings deserving of the same human rights as everyone else. That's a fact.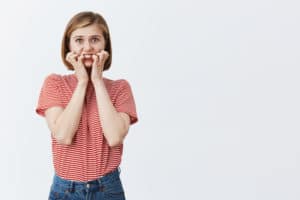 2. They feel powerless to stop the abuse.
Again, setting boundaries is anything but easy- it's one of the hardest things to do after people bully you for so long and brainwash you into thinking you're to blame for their horrid behavior.
Many targets have been abused for so long that they've "gotten used to it." In other words, bullies and their sycophants have conditioned the targets to take the abuse and allow them to ride roughshod over them. Many times, targets have been fooled into believing that setting boundaries is selfish.
This is why many targets cave in to the bullies' demands. They feel it's safer just to give them what they want and pacify them.
3. They fear the bullies will retaliate.
If you're a target of bullying, you may badly want to tell your abusers to knock it off. You may want to tell them to get the hell away from you and stay away. You may even want to fight back, but you don't know how they may react.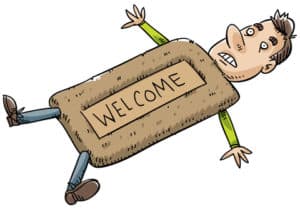 Another thing you don't know is whether they'll accept your boundaries, nor if they'll want to accept them. You know that there's a chance the bullies may act violently toward you for having the chutzpah to speak against their abuse.
Bullies despise even a hint of opposition because they see it as your challenging their power and perceived authority. And they'll do whatever they can to tighten their grip if they suspect you're defying them. And sometimes, things get dangerous, and you must do it scared.
But what they don't realize is this. When you set boundaries, you enact your autonomy and speak from a place of self-care and self-love. You decide what you will and won't tolerate. You take your power back.
However!
Before you're able to do that, you must be clear of what you will not accept.
It takes uber-confidence to stand up to a bully. It would be best if you also gave up your old self-protective behaviors – those you tried in the past that failed, which are ways your bullies and a few other abusers in your life probably conditioned you to respond.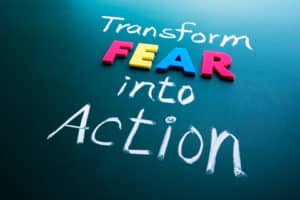 1. You must stop over-apologizing.
2. You must stop trying to explain yourself to anyone.
3. You must stop trying to figure out what made the bullies so hostile.
4. You must stop wondering what you did wrong.
5. You must stop wondering if something's wrong with you.
6. You must stop asking, "why me."
Before you can stand up to abuse, you must squash the mentality that compels you to do any of the above mentioned.
You must understand that all the why me, why this, why that, gets you nowhere. And all the wracking your brains wondering and trying to figure out what's wrong also serves no purpose. It's a complete waste of time and only makes you feel worse.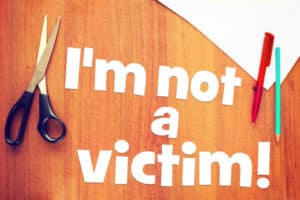 Instead, be real with yourself and conclude that your bullies are just a bunch of ignorant, moronic jackasses who lack character and live fake existences. You must also learn to trust yourself, which includes trusting your body and how it feels. Trust everything you see, hear, feel, sense, and the vibes you pick up from the people around you. And finally, trust your decisions.
It also takes dogged determination:
1. Even if your bullies rationalize and justify their behavior, you won't take their crap.
2. Even if they blame you for their despicable behavior, you won't take it.
3. Even if they tell you that you're crazy or mentally imbalanced, you won't take it.
4. Even if they call you a bitch, an asshole, or any other degrading name, you won't take it.
5. Even if you made a mistake and your bullies call it out in an abusive manner, you won't take it.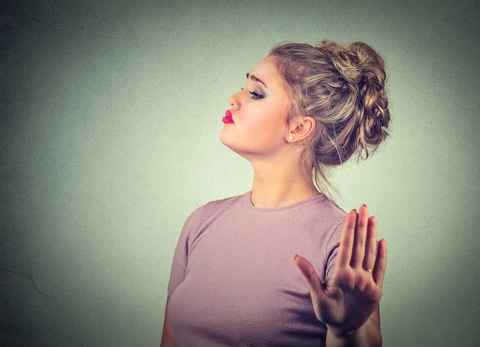 6. And, for the love of Pete! If the bullies commit physical violence, you definitely won't take that! Get the police involved, file charges, and sue for any damages! Or, put up those dukes and throw down if you need to!
And it'll take calling your bullies out every single time they cross the line.
You can say:
"Stop it!"
"Cut it out!"
"Knock it off!"
"Get away from me!"
"Get out!"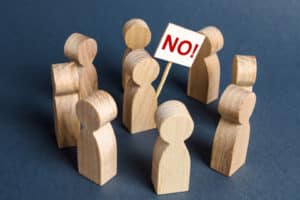 You get power just by loudly giving either one of these commands. And who knows? I'm not making any guarantees here, but you might shock your bullies back to reality and make them leave you alone. There were times when I was pleasantly surprised, and it worked for me.
You do not have to walk on eggshells around anyone! Know that you do have a choice and a voice. You can choose not to accept the bullies' behavior. You have more power than you know.
With knowledge comes empowerment!