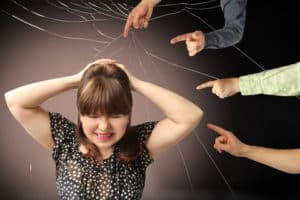 Ridicule is indeed one of the most powerful weapons against a target. No one wants to be ridiculed. Many people, in fact, consider death to be a better option. However, we must continue to remind ourselves that there are reasons bullies use it and the number one reason is to contain threats to their status and power.
In other words, anytime your bullies dial up the ridicule, it's likely because they see you as threat. Maybe they're on high alert because you somehow give them the impression that you see through their bullshit and that you just might expose them to the rest of the world and cause them to lose respect and topple them from their proverbial thrones.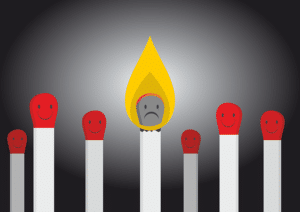 And now, they must do some damage control. You made trouble for them and now they must jump through hoops to re-enforce their power and control of you. Because, if they can't have power over you or anyone else, they deem inferior, then who can they have power over? Who else is there to dominate?
Understand that this is how bullies' minds operate. So, without further ado, here are the 3 purposes of ridicule:
1.To silence you. As I've stressed many times before, anytime you report bullying or speak out against it, bullies will turn up the ridicule. They'll laugh and call you "crazy," "crybaby," "whiner," "wuss," or other such names. Trust me. It's all designed to shut you up and give the appearance that you're weak and they're still in control and unafraid.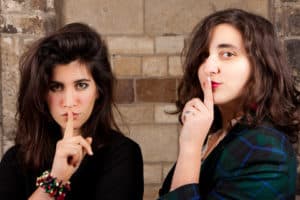 But they're very afraid. So, they use something they know is likely to work- and stick.
2. To ruin you in the eyes of others. Ridicule has a powerful contagion effect and bystanders love to join in. And once you get ridiculed a few times, you become an outcast and at the bottom of the pecking order. Once you've lost respect, you've lost credibility as well.
3. To induce fear of social rejection. As mentioned earlier, many people fear death less than they do social rejection and alienation. Ridicule is the best way to mar a person in the eyes of others. Once a person is ridiculed, people shun them because they fear that if they associate with the target, they may be ridiculed and rejected too.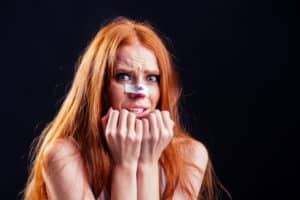 4. To keep you under their thumb. When people ridicule a target, they're asserting power and dominance over that person. Ridicule is one of the best ways to strip someone of their personal power and lord dominance over them.
5. To punish you for stepping out of your place. Whether you speak out against abuse, you succeed at something, or outshine who perceive themselves to be the "ruling clique," in the minds of bullies, you're stepping out of your place, and you must be dealt with, not only as punishment, but to be made an example to others that this could happen to them to if they get out of line.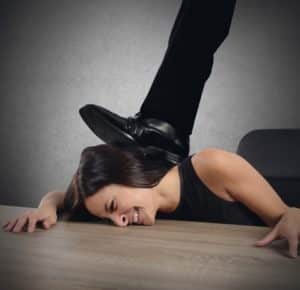 6. To keep you subdued. Fear keeps most people subdued and and the ruling clique in power. When you're afraid, you're more than likely to keep your head down and go along to get along.
7. To shame and humiliate you. Shame and humiliation are also powerful weapons, and they break your self-esteem very easily. Bullies use these to weaken you and take the fight out of you. And once your self-esteem is broken, you're least likely to defend yourself.
In a nutshell, ridicule is designed to strip you of power. However, if you see the ridicule for what it is and know the reasons behind it, your self-esteem is less likely to take a big hit and you will better be able to stand against it and let the bullies know that you won't be jerked around. Remember that this knowledge can be a power all its own.
With knowledge comes empowerment!