Lately, there's been a ton of cancel culture going on not only in this country, but around the globe. Cancel culture seeks to do many things- to instill fear in people, silence them, and oppress them. It looks to cover up wrongdoing, abuses of power, and atrocities. CC and bullying are no different.
When it happens in school or the workplace, we call it bullying. When it happens on a political or government level, we call it cancel culture. Understand that cancel culture and bullying are one and the same.
Cancel culture enforces a double-standard and holds targeted people to standards that no one outside the targeted group lives up to.
What is wrong for the targeted group is right for the in-group. What's celebrated for one person or group is loathed in another. What's deemed illegal for one person or group is legal, even heroism in another.
Sound familiar? It should.
This is bullying on a grand scale. Because one group has the right to commit crimes, hurt, and kill people. But the other group doesn't even have the right to defend themselves or their families and homes against the same criminals who are given carte blanche to harm them.
Many people have lost their jobs, livelihoods, homes, even families to cancel culture. Understand that cancel culture is bullying and it isn't right to refuse someone else's right to speak, think, work, flourish, and exist simply because they have different opinions, beliefs, and perspectives than you.
If this isn't mass bullying, I don't know what is!
The message cancel culture send is, "We can, you can't," "Do as I say, not as I do," "Rules for thee and not for me," and dissenting opinions need not apply."
So, what shapes our opinions, beliefs, and perspectives?
Several things:
The family we're born into
The environment we grew up in
Personal experiences
Education
Culture
Cancel culture isn't just defamation and smear campaigns. No! It goes much further.
It includes doxing the target- digging up information about the target and their family and using it to cause harm to the target and his/her loved ones. Cancel culture seeks to take away the target's good name and standing in society, their rights to earn a living and feed their family, and their physical safety. I don't care what side of the aisle you're on. Cancel culture is wrong! It's evil and it has to stop!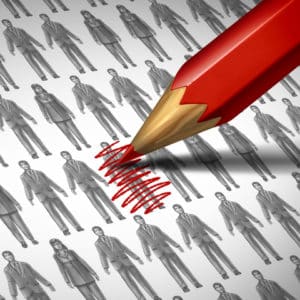 I want you to understand that everyone has a divine, God-given right to their own opinions, to be neutral, or to stay silent. These are Human rights, and again, no matter what side of the aisle we're on, we each have those rights!
Right before our very eyes, certain groups are being conditioned not to defend their most precious rights. They're also being programmed not to believe what they see happening, nor to listen to their God-given gut instincts. And it's scary!
Nowadays, it's too easy to destroy someone's life and take everything away from them- everything they've worked hard their whole lives for. The sad thing is that, if a bully wants to destroy you, they don't need evidence to back them up. They don't need proof to do it.
All it takes is an accusation, an allegation, or suggestion.
All it takes is a tweet, Facebook post, or any online post from ten-fifteen years ago.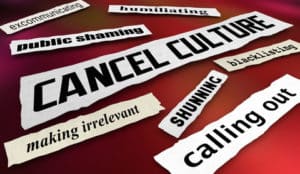 All it takes is one harmless joke that's deemed offensive, or a picture of you from the seventies or eighties in a Halloween Costume that is seen as politically incorrect today.
Bullies can dig up something from years ago, a high school photo, an old photo of you at a kegger or house party when you were a wet-behind-the-ears teenager and wipe you out! There's no forgiveness or redemption on the internet!
Yes, people! This is the crazy world we're living in now.
Cancel Culture doesn't take into consideration that people grow up. It doesn't care about the fact that people change as they get older or that we learn from our mistakes. Maturity doesn't sway it. Cancel culture has no concern that we all do and say stupid things when we're kids and that we're all human beings capable of making errors.
Understand that if bullies cannot pin anything on you, they will either claim that you're mentally imbalanced, or they will dig up something, anything from your past that puts you in a bad light.
I'll say again. Cancel culture is bullying of the highest order. It's also stalking and it's dangerous. Cancel culture puts our very lives at risk and people have had to flee their own homes due to doxxing and having their lives and the lives of their family threatened. There are even a few that have gone into hiding. Some have even had to go underground.
It is my hope that people wake up and see the craziness and obsessiveness of cancel culture. Each and every one of us should take a stand against this madness.