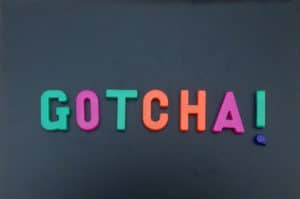 Not only are politicians notorious for asking gotcha-questions, but bullies are also infamous for asking them. What is a gotcha-question, you may ask?
Gotcha-questions are questions that put you in a bad light no matter how you respond to them or if you respond to them at all. These are the types of questions bullies will usually ask you in public, in front of an audience. Gotcha-questions are forms of entrapment because bullies use them to trap you into looking bad to others.
Here are two examples:
"Hey, Jeff, do your friends know you got arrested the other day?"
This question says that Jeff did get arrested. It implies that he is a criminal and assumes that he was arrested whether his friends know it or not. If Jeff answers yes, it means that he's a criminal and his friends know about it. If he answers no, it still means that Jeff is a criminal, only that none of his friends knows.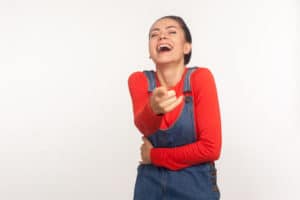 "Hey, Jennifer, how many people know that you spent time in a mental institution?"
Again, the question makes a statement- one that says that Jennifer was institutionalized. It implies that she was in a mental institution whether anyone knows it or not. If Jennifer answers yes, it means that she has mental issues, and others know about it. A no means that no one knows that she has a mental illness and that she's hiding it from everyone. Even worse, the asker is, in a sense, telling Jennifer and everyone else within hearing distance that she's "batshit crazy."
These types of questions are "gotchas" because they are closed-ended questions that leave no room for the truth.
Here are a few more examples of gotcha-questions:
"Tabitha, did you ever get help for your alcoholism?"
By asking this question, the asker is calling Tabitha an alcoholic without calling her an alcoholic. It's a slick way for the asker to attack her. A yes means that Tabitha was "a drunk" in the past. A no implies that Tabitha is still a "boozehound." And that's what people will think.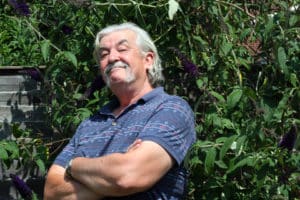 Furthermore, if she responds by saying, "I've never had a drinking problem," it would sound like a cover-up. Why? Because others would wonder why anyone would ask such a question if they weren't privy to such private information? It implies that the asker knows information that hasn't been available to anyone else.
"Does Ella know that you slept with her boyfriend?"
Here, you have three options. You can answer yes, no, or you can choose not to respond to such a ridiculous question. Either way, the asker is still assuming that you slept with Ella's boyfriend. Also, it's a stealthy way for the questioner to call you a whore.
Therefore, if you are a target of bullying, you must learn very quickly how to spot gotcha-questions. Then, you must call them out as such. Be sure to respond in a way that makes you look the least guilty.
Here are a few healthy responses to such questions:
"You're wasting your time with the gotcha-questions because they don't work on me."
"You need to quit with the gotcha-questions. I know what you're trying to do. You're fooling no one."
The trick here is to call the person out by calling the questions what they are. And when you do, do it as intelligently as possible. It may or may not save your good name, but you'll feel good knowing that you called it out without allowing the bully to throw you off balance. And sometimes, that's enough.
With knowledge comes empowerment!