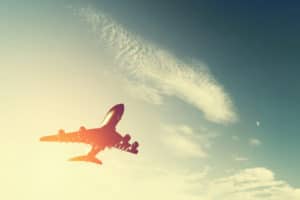 Chapter 16
The Wake
Two days later, Chris, Daniel, Atticus, and Popeye all sat at Atticus' house, in his huge, eat-in kitchen, drinking coffee. Grandma Bennett, Kim, and Brielle came into the kitchen, fixed themselves a cup, then sat in the breakfast nook.  As they all gathered in the Carpenter kitchen, they watched the flatscreen on the wall. Suddenly, a newsbreak came over the airwaves. Popeye and Atticus leaned forward in their chairs to give it their full attention, as did the rest.
"Ladies and gentlemen, I'm Crystal Cades," said a young, blonde reporter with a gleem in her eye.
"And I'm Andrew Waller," said the handsome, dark-haired male reporter who sat next to Crystal.
"We have breaking news. News channel twelves has just received word that the bodies of forty-four prison inmates who escaped from the Tennessee State Maximum Security Penitentiary in Sugar Village, were pulled from the waters of the Mississippi River early this morning. Twenty-seven of the escaped convicts have been arrested and returned to state custody and thirteen of the prison escapees have been apprehended in the surrounding states and are awaiting extradition. However, thirty-six escaped convicts are still unaccounted for."
"We believe that an online security breach caused the security systems at the prison to shut down, which caused a massive exodus of inmates from the prison on Halloween night. However, that has not been confirmed at this time," the young, male news anchor reported.
"But there is an even more bizarre twist to this story," Crystal announced, "It has just been reported that fifty-four people, mostly Glover County and Thomasville city officials and prominent business leaders, are missing. Among the missing are Sheriff Bobby Earl Crabtree, his wife Rita Winchester Crabtree, and son, Mason. Also among the missing are Deputy Ashton Childers and his wife, Sarah, Deputy Grant Lindsay and his wife Misty. We will continue to give updates as more information comes in."
Grandma looked at Kim and Brielle.
"How's Raina?" she asked.
"She's holding her own. She lost the baby, but the doctor says that she can still have children. It will probably be another week before she gets out of the hospital," Kim answered.
"From what I've been told, Chess County Hospital is a good hospital. They'll take care of her. She's not out of the woods yet and Kim and I are going back this afternoon to stay with her. The doctor is keeping a close eye on her and will continue to update us on her condition and her progress." Brielle added, "Paul is with her now."
Cindy and Shannon came into the kitchen after overhearing the new broadcast and everything that was said. Shannon and Cindy fixed themselves each a cup of coffee as Grandma Bennett took two large pans of raspberry muffins out of one of the ovens and sat them on folded towels on the counter.
"So, what do we do? Do we report it? Do we keep quiet about it? I mean, chances are pretty high that they're all dead and almost no one knew that those tunnels even existed," Cindy said, "Chances are also pretty good that the child trafficking ring and Satanic cult were all killed in the collapse."
"We still have to report it, Cindy," Shannon said, "They're all dead, but we still have to report it. Not only is it the right thing to do, but their could be a few of them who weren't in the tunnels when they collapsed, or who survived. And, if so, do you think they'd ever stop doing what they were doing? Someone must investigate this or more children might be harmed. I don't want that on my conscience and I'm sure you don't. And none of the rest us want to carry that burden either."
"You're right," Chris said, "But realize that this could go much higher than just the county officials. They probably had bigger bosses over them and we're going to get a lot of press over this."
"Surely, they could keep our names out of it," Atticus said, "Maybe say something to the effect of, 'very reliable sources submitted evidence of' blah-b-blah?"
"I don't know. We might, and I say, might be able to keep our names from getting any ink on this. But if we do, it'll only be for a while. Stuff like that has ways of leaking," Popeye warned.
"That's true. But we still must do the right thing," Daniel said.
"But what if the big bosses decide to come after all of us? And not only that, what if the state and federal law decides to prosecute us for taking the law into our own hands?" Grandma Bennett asked, "Don't get me wrong. The children who are being exploited need to be rescued and kept safe and this stuff needs to come out in the open. I'm all for that. But I'm also for keeping us out of the public eye."
"None of us want to either be running for the rest of our lives or stuck in some witness protection program. I'm not sure I'm ready for that. And these children?" Brielle said.
"Hopefully, that won't be necessary," Chris said, "If they're all dead, which they probably are, it'll be easier to stay out of the witness protection program and live the rest of our lives in peace. Maybe the people who investigate this will keep our names confidential. We need to hang onto hope."
"I hope you're right, Chris," Daniel told him.
"At least all the kids have been returned to their parents. How are the girls, Brielle?" Kim asked.
"They're still upstairs asleep. The girls have slept a lot since they've been home. They're so exhausted," Brielle answered.
"I'll contact a few friends of mine who are still in the CIA and see if I can't get them to pull a few strings to keep you all anonymous," Daniel assured, "I'm sure they'll get it done."
"I feel a lot better knowing that. Thanks, Daniel," Chris said.
He then looked at Grandma Bennett, then at Brielle and Kim.
"In the meantime, we'll send the evidence to several white hats we know who are battling this child-trafficking epidemic and we'll do our best to keep you all incognito. The evidence will be safe with Daniel. And we'll keep copies. Miles will keep one and Shannon and I will keep one. Daniel will put other copies in a safe location. We don't want any of the evidence to be kept in Thomasville. So, Brielle, you and your family should be safe. Atticus, you and Jo should also be safe. Kim and Raina, Popeye…everyone here can go on with your lives," Chris continued.
"Welp! Our job is done here. I'll go ahead and book us all a flight back home," Daniel said.
Brielle dug into her purse. She took out an almost overstuffed, small, sealed Manilla envelope and handed it to Shannon and Chris. Chris took the envelope and opened it.
"It's all there," Brielle told them, "You can count it just to make sure."
Chris looked at Shannon.
"She helped us get Kelsey back. I think that's payment enough. Don't you?" he told her.
"I agree," Shannon replied.
"Keep it. You'll need it for airfare back home," Brielle said.
"Brielle, we've got enough to last the rest of our lives and to leave to the kids once we're gone. You need this money more than we do. You helped us get Kelsey back and that's worth more than what's in this envelope. Keep it and spend it on those babies," Shannon urged as she passed the money back to Brielle.
Brielle's eyes flooded with tears before she said, "Thank you. Thank you so much!"
"No. Thank you! You and your friends helped save Kelsey's life and the lives of all the kids," Chris told her.
A week later, as they all stood at the entrance to the airport, Atticus, Popeye, Big Bruce, Malcolm, and Bruce stood in front of the first checkpoint and shook the hands of Chris, Daniel, and Miles. Brielle, Jane, and Grandma Bennett hugged Shannon, Cindy, Kelsey, and Alexandra.
"I can't thank you enough, Brielle told Shannon. At least I can breathe now, and I can raise these girls in peace."
"Have you thought about moving away from Glover County, Brielle? I just can't imagine wanting to stay there after all that's happened," Shannon said.
"Thomasville is my home. All my family are there. I might move again a few years from now after the girls are grown. But until then, I want to stay put. After all, I just bought my house just over a year ago and I'm not ready to pull up roots and start over in another area just yet," Brielle told her.
"I completely understand," Cindy told her.
"Me too. Moving is a huge chore," Shannon added.
After hugging, Kelsey looked at Jane and smiled.
"You got my number and address programmed into your phone, right?" Kelsey asked.
"Absolutely!" Jane answered.
"You call if you ever need us," Alexandra told Jane.
"We sure will," Jane assured, as Bruce walked over beside her and put his arm around her waist.
Malcolm put his arm around Brielle's waist as all the Bledsoe's bid their goodbyes and headed toward the first checkpoint.
Atticus, Malcolm, Popeye, and all the Bennett's and McCauley's waved goodbye as the Bledsoe's were searched and passed through the checkpoint. The Bledsoe's then gave one last wave goodbye before disappearing into the crowds of people.
As Atticus, Popeye, and the Bennett's and McCauley's headed across the parking lot toward their parked vehicles, a huge passenger jet screamed overhead as it ascended into the blue sky.
THE END
Notice:
This is only the second draft. Now the editing process begins as I send the hard copy to my editor and friend to critique. The plot in the story will not be changed but errors will be corrected and there will probably be a few additions before the final publication. Thank you so much for reading and for being the extra sets of eyes I needed. I also thank you for your feedback, the positive and negative. It will help me to write even better in the future! Bountiful blessings to each and every one of you!