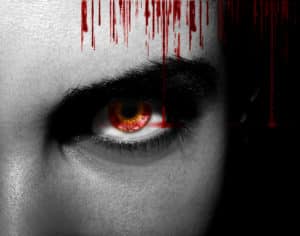 Back in California, Bill pulled into the driveway in his BMW. Noticing that Brielle's vehicle was gone, he got out slowly then paused and stared at the empty space in the driveway with an annoyed look on his face. He then looked around.
Bill took his briefcase out of the trunk. After closing the trunk, he went to the front door, unlocked it, and went inside the house. He dropped his briefcase when he took one look around the house and realized that not even the dog was there. He also noticed that Brielle's recliner was missing as were the baby's play pin, toys, and Brielle's pictures of her family and a few pictures of the girls.
An Unpleasant Surprise
Bill then raced upstairs, into the master bedroom and jerked open the door to the walk-in closet. Brielle's clothes were missing. He then darted into the bathroom. Sure enough, Brielle's makeup and toiletries were also missing.
Next, he ran into the girl's rooms and noticed that they were completely empty, no beds, no vanities, no computers, no desks, no pictures, no toys or nick-nacks. Nothing. He burst into the baby's room. Again, nothing. Jane's, Olivia's, and the baby's rooms were all empty and bare.
After making a mad dash down the stairs, Bill went into the kitchen and found three cellphones lying on the counter- Brielle's, Jane's, and Olivia's. In a rage, Bill picked up one of the phones and, with a scream of fury, hurled it through the window in the patio door.
A Dear John Letter
He then found a note on the far counter by the stove and picked it up. It read:
"Bill,
I have been doing a lot of thinking over the last few months. Things haven't been good between us for a long time now and I think that it's time to end our marriage and go our separate ways. The girls and I deserve to be happy, and we haven't been because all you do is hurt us. Well, I won't let you hurt us anymore. I'm determined for us to be happy, and I've come to the conclusion that we'll be much happier without you.
Don't worry. You can still come see the girls. I won't keep them from you. But we just can't live with you anymore. I wish you all the best in life. Know that I'll always care about you. You're the father of my children. But I'm not in love with you anymore. Little by little, you killed that love with each slap, each punch in my face, each time you called me a bitch, and each time you verbally assaulted me. And now it stops.
You go on with your life and let me and the girls go on with ours. That's all I ask of you.
Sincerely,
Here's my new number if you need to talk to the girls.
(323)555-0672"
Bill took the letter, crumpled it up, and threw it across the kitchen.
"Goddammit!" He screamed, "That bitch!"
He then picked the crumpled letter back up and straightened it out. Next, he read it again, took out his cellphone and dialed the number written in the letter.