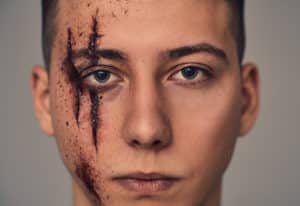 I recently found my old notes from psych class in college. These notes were about the psychology of bullying, abuse, and victimhood. Because they were several years old, I was stunned at how much I'd forgotten. It's funny how much information the brain kicks out after so long. But I reread these notes, and I enjoyed relearning some things that can be used on this blog to benefit others.
My notes were on the subject of how quickly and easily a bully (or any abuser for that matter) can change from letting their mouths do the talking, to letting their fists and feet speak for them.
Bullies have been verbally abusing you for quite some time. They've progressed from subtle digs and zingers to openly screaming at you, cursing you out like a dog, and making threats of violence against you. You've begun to feel afraid because you're not sure when the bullying will become physical and what they'll do to you when it does.
Understand that your bullies are still pushing your boundaries. Little by little, they up the ante to test you and figure out how you'll react and see what you'll let them get away with. So, they always start small. And they ever so gradually turn it up in teeny tiny increments.
So, how do you know when the bullying you suffer is about to become physical? Here's how:
Bullies will start by invading your personal space, getting too close to you. They'll follow to close behind you as you're walking down the hallway or street. They'll stand too close to you in the lunch line or while you're punching the time clock. They may even step in front of you and block you from going any further.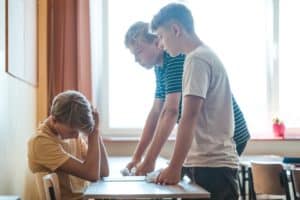 Bullies may also sit at your desk, pick up your belongings, or lean on your car.
Bullies will begin their physical assaults through"accidental" shoves, pushes, and bumps. They may do things accidentally on purpose– "accidentally" running or bumping into you in the hallway or parking lot, "accidentally" tripping you or knocking you down, or "accidentally" knocking things out of your hands.
And they do this on purpose, thinking that maybe, just maybe, you won't notice it's escalating. After all, accidents happen all the time. No harm, no foul. Right?
The problem is that if bullies get away with these types of games, they'll only escalate it until it gets out of control. And once bullying gets out of control, it's almost impossible to stop or even slow it down.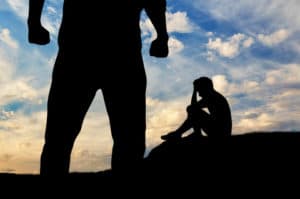 Understand that bullying, or any form of abuse, always- always gets worse. Because it's a dark part of human nature to push, push, and push further to see how far one can go.
Again, tune into your body and intuition because they will tell you whether what the person did to you was deliberate or an accident. If your senses tell you they did it on purpose, call it out and tell them to stop it right when it happens. If that doesn't work and the bully keeps it up, it might be time to throw down. But, whatever you do, put a stop to it because it'll only get worse if you don't.