Over the weekend, I read "Where the Trail Ends." For those who don't know or don't remember, it's the story surrounding the bullying and resulting bullycide of Kenny Suttner that made headlines across the globe in the following months of that heartbreaking night in December of 2016, when the Suttner family of Missouri tragically lost their son, brother, nephew, grandson, and cousin.
This beautifully-written but heartbreaking book should be an eye-opener to every parent, every grandparent, and to every teacher and school official! As I read this book, I could hear Angela's voice and feel her gut-wrenching pain as a mother of sons myself.
As someone who endured bullying and mobbing for six long years in school and a stint of workplace bullying and mobbing, I felt Kenny's heartache. While reading this book, I even cried for Kenny and for Angela several times. I'm not only a survivor and overcomer of school and workplace bullying, I'm also the widow of suicide due to possible workplace bullying.
Losing a spouse to suicide is horrific enough, but to lose a child? A child that you carried in your belly for nine months and felt move and kick inside you? A child that you rocked to sleep every night? A child that had a great future ahead of him and that you knew would make a positive difference in the world? I can't even imagine!
Everyone, even those who've never been bullied should pick up this book and read it front to back because if you've never experienced bullying in school or in the workplace, you'll never comprehend the damage- the pain, anguish, and exhaustion the target feels! It is as if the person is held hostage and being tortured night and day. Not only do you endure the torture of bullying, but after each incident, the voices of your tormentors and their insults replay in your head over and over again.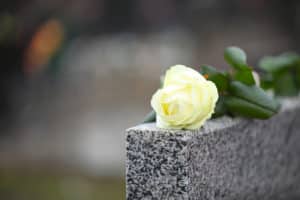 Each incidence of bullying cuts a little deeper and a little deeper. It builds over time until it culminates to such an emotional climax that the target feels that death is the only way they can escape the torment and make it stop.
Bullies also need to be made to read this book because I don't think they have the empathy to care until they read this book and realize that it could one day be their child. I've already walked in Kenny's shoes, having been horrendously bullied myself. But, as a parent I try to put myself in Angela's and Michael's shoes and knowing it could've been one of my children just shakes me to no end.
In this book, Angela Suttner expresses her grief and how this heartbreaking tragedy has changed her forever. And she does it so powerfully.
I don't believe Kenny really wanted to die, he only wanted for the pain and continuous torment to stop and he saw death as the only way he could finally be left in peace. I hurt for him so badly. My heart is breaking as I type this and tears are welling in my eyes. Bullies must be taught empathy and to realize that other people have the same thoughts, feelings, needs, wants, and desires as they do and that their targets are human beings who are also deserving of safety, respect, and dignity.
I commend Angela and the entire Suttner family for keeping the memory of their loved one alive and for the tireless work they do to spread awareness of bullying, the damage it does, and it's deadly consequences. And I encourage Angela and the family to continue to spread their message to every man, women, and child across the globe.
Paperback:
Kindle: