9. We give in to the threats and demands of bullies and abusers. Unfortunately, some people won't take no for an answer. Bullies and abusers are such people. These types will move Heaven and Earth to manipulate you into feeling obligated and saying yes to them. They will try things, such as"
1. Screaming and yelling at you.
2. Calling you names like:
"selfish"
"greedy"
"mean"
"crazy"
"arrogant"
"bitch"
"asshole"
And the list goes on…
1. Cursing you out
2. Threatening physical harm
3. Hurling insults
4. Humiliating you in front of others
5. Ostracizing you
6. Giving you the silent treatment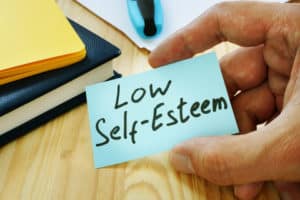 Understand that these people use these evil tactics to punish you or to make you cave into their demands. They also do this to make you feel guilty, embarrassed, or afraid, in hopes that you'll give up and give in to get them to stop abusing you. But please, for your sake, don't' cave in!
You must realize that, if you give into the bullies' demands, you'll only quell their hostility temporarily because, sooner or later, bullies always come back for more and thus, these incidences will become a pattern.
There's one thing I want you to know right now. Bullies and abusers aren't dumb. They know exactly what they're doing. Believe me when I say that your bullies are fully aware that they're trying to manipulate you. They know good and well that they're being abusive and yes, they also know that what they're doing is wrong.
Never think for one moment that these bullies don't realize what they're doing!
As long as you remember this, it will give you the confidence, courage, and resilience to stand firm against this atrocious behavior, call it out for what it is, and hold your position.
Better yet, you will be less likely to feel shamed, humiliated, fearful, or guilty. You'll see the bully's behavior as a reflection of their cowardice, insecurity, and desperation and this alone will make it easier to stand your ground.
10. We're afraid of conflict. Many people are deathly afraid of conflict. Targets and most survivors of bullying are especially so because they've had so much conflict forced into their lives. And they will make a complete about-face when they detect even the slightest scent of it.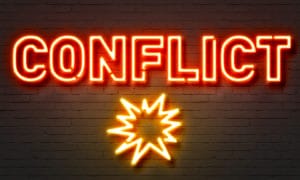 I shamefully admit that I become one of these people for a while in my twenties. However, I soon came to realize that conflict is a part of life, and many times cannot be avoided. There are times when conflict will seem to hunt you down like a hungry wolf. In other words, conflict is something we will all face at some points in our lives. It is certain. This is why we must learn to be assertive and say no to people when we need to.
Sadly, for many of those who have this fear, giving into others is a quick and easy fix. Any time the other person shows signs of becoming angry or frustrated when the pleaser can't be available right that second, they'll try to assuage the other person. They retract statements, change their minds, and acquiesce.
Pleasers believe that surrendering to the demands of another is safer (easier) than standing their ground, and they immediately cave in to avoid conflict.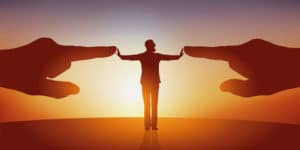 11. Saying yes to everything and everyone become a habit. Many people have been conditioned to people-please and the longer they do it, the more entrenched it becomes until it becomes instinct. In other words, our brains continue to develop more neural pathways for people-pleasing until we become wired to do it and it's an automatic response. As a result, we do it without even thinking about it, nor realizing it. Realize that for some, people-pleasing is a learned response, and it stems from many factors.
These 11 things are the roots of our apprehension amd the best way to solve any issue is to get to the roots of it. If you know why you have a hard time saying no, you're more likely to know what to do to change it.
With knowledge comes empowerment!