5. You waste so much of your time, which is time better spent with your family, closest friends, and loved ones. Or it could be time better spent studying your lessons, working on your own pursuits and hobbies, or resting. There are only 24 hours in a day and if you're constantly prioritizing others first, your needs will take a back seat and you won't have time left for yourself and the people who matter most.
Self-care is never selfish. It's essential! It's a necessity! Realize that you'll never be able to please everyone, but that's okay. So, be okay with it.
Be prepared for some people to call you "selfish" when they hear the word no come out of your mouth. But again. Remember that you're not responsible for the way they feel or for their problems.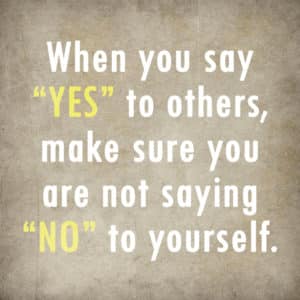 6. We want to help others because it's rewarding. This is normal and there's nothing wrong with it. Helping others makes us feel good and has huge heart-rewards. For example, when we help our family members and friends, it shows them that we love them, and we care about their happiness and well-being. When we help total strangers, we do it because we care for our fellow man. That feels great!
The problem comes in when we're so busy taking care of others that we don't have time to take care of ourselves. When it reaches this point, life can get stressful and overwhelming. Also, bullies, users, and abusers will take notice and try to exploit our generosity, taking our kindness for being weak and dumb.
These are things we much watch out for.
Realize that you only have so much of these commodities. Use them wisely and don't waste any of them on people don't deserve them or haven't earned them (i.e. bullies, abusers, anyone who takes you for granted).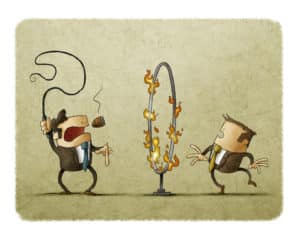 7. We have low-self-esteem. When we have a low self-image, we are under the false assumption that our time, energy, and resources aren't worth as much as those of others. We believe that we're inferior to everyone else. Therefore, we quickly say yes to others, even those who give ridiculous demands, when we should say no.
Many times, we bend over backwards to prove our value. But worth is something we should never prove to anyone. It is something that's either there, or it isn't.
In other words, if you're a good person, you have value. And if you have value, it's already there and there's no need to turn somersaults for people.
Here's another thing. Saying no will actually raise your self-esteem and the more you say it, the higher it will rise until you realize that you're just as good as everyone else and that your time, your energy, your pursuits, and your dreams are just as important as everyone else's.
8. We want approval and to be liked by others. Wanting to be liked and approved of is a natural human desire that's hardwired in all of us. It's how we make friends, connections, and allies. It's also how we nurture our relationships with family and those we love. We try to relate to and find commonality with others to get accepted.
Many times, this is why we say yes even when we're better off saying no. Understand that, though you may get approval from others if you're a yes-person, that approval will be short lived. Because people always come back for more and there will be times when something comes up and you won't be available for them. Then what?
Realize that keeping your self-esteem and self-respect is worth a hell of a lot more than getting anyone's approval. And trust me, any approval that has the fine print of conditions tagged onto it is not the type of approval you want.