Charlotte Hope Covington was born during the summer of 1967- The Summer of Love, in the tiny town of Beulah, Tennessee, delivered by an old-fashioned, patriarchal and country doctor whom allowed her mother, Christie Stapleton Covington, who was married but only eighteen, to lay in agonizing labor for thirty-six hours and endure a brutal delivery even though the better option was to take the tiny baby by Caesarean section. Though Christie was too small in her bones to give birth vaginally, the doctor forced her to give natural childbirth because Charlotte was a month premature and only four pounds. Forceps were used to deliver the tiny baby girl, leaving her little head bruised black from the force of the delivery.
The baby's father and Christie's husband, 20-year-old Francis Xavier Covington could not be present when Charlotte was born, for he was in the United States Marine Corps and fighting in the dense rain forests of Vietnam at the time of the birth. It would be another three months before he would return home. Having impregnated his teenaged wife, the night before leaving to go to war, then receiving notice of the pregnancy through written letter, Frank kept a pocket calendar and had long marked out each day as it came closer to the long-awaited due date. Only the baby had come early.
It happened a lot back then- young soldiers impregnating their wives on their wedding nights, which for many of them was the night before they would leave for war. These babies would live for them, carrying on their names should the fates decide that these brave men would never come home.
As each of the two widowed grandmothers looked through the nursery window at the tiny girl-child, they gasped upon seeing the black and blue bruises on each side of her tiny head. The bruises looked like imprints of the forceps used during birth. Martha "Gigi" Stapleton, little Charlotte's maternal grandmother walked hurriedly to the nurse's desk and asked the desk nurse to summon the doctor who had delivered the tiny babe. An hour later, Dr. Benoit approached the two young grandmothers and took them into the waiting room.
"I don't like the look of this! That baby's little head is bruised! Please tell us she's going to be alright!" Agnes, the paternal grandmother pleaded in concern.
"We gave her a thorough check as soon as she was born. I think she's going to be fine." Dr. Benoit assured the two forty-year-olds.
"Are you positive she's going to be okay…that something won't show up a few years from now?" Gigi asked in a fearful tone.
"I'm almost certain, ma'am. I've been delivering babies for over thirty years and she's a little bruised but there's no damage. The bruises should be completely healed in a week or two. However, I don't claim to be God, so just keep an eye on her and if she does happen to show any symptoms which aren't normal, you can have her pediatrician further examine her. Although the birth was a difficult one, she'll be just fine, ladies. I promise you." The doctor assured.
The next day, the nurses brought the baby to Christie and placed her in her mother's arms. Christie, overwhelmed with love for the soft, beautiful but tiny babe, just gazed upon her new daughter's sleeping face and felt her soft, warm but fragile body through the blanket as she stirred and woke. The young mother just gazed down at her and smiled.
Later, being the first grandchild, the baby was passed back and forth between the two excited, first-time grannies and they each took turns holding her, cooing at her and raining butterfly kisses all over her tiny face before a heavy-set, blonde-haired nurse appeared in the doorway.
"Visiting hours are officially over. Mother and baby need their rest." The nurse said sweetly. And Gigi handed the baby to the nurse to take back to the nursery. Gigi and Agnes each kissed Christie on the cheek.
"Try to get some rest, honey." Agnes said lovingly.
"Yes. You'd better rest while you're still in the hospital. Because once you leave here, you will never rest again." Gigi half-jokingly warned before waving, blowing an air-kiss and leaving.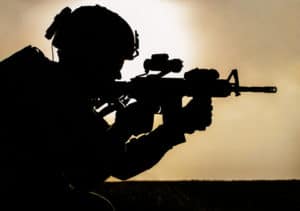 After having a difficult time feeding little Charlotte, Christie placed her in her little bassinet, readied her Polaroid camera and took a picture of her. Suddenly, a thick, white square popped out of the camera. Christie detached the square from the camera and began fanning it. After fanning the square for about a minute, the image of the tiny baby slowly appeared and became clear and sharp. Christie then sat the new photo on the rolling bed-table, took out a stationary pad and pen and began to write both excitedly and feverishly. Once the new mom was finished writing, she folded the two-page letter and enclosed it, along with the picture, in an envelope before sealing it.
During the first three days in the hospital, Christie tried hard to get baby Charlotte to nurse from her breast but to no avail. The tiny baby was so weak that she was unable to latch on and suckle hard enough to bring forth the nourishing mother's milk she needed for sustenance. After three days and a seven-once weight loss, it was realized that the baby had to be bottle-fed.
Dr. Benoit cleared Christie and the baby to return home after a seven-day hospital stay. When Gigi brought the mother and baby home, her sisters, the grandaunts had arrived and were anxious to get their hands on the baby. A house full of excited women and a newborn was a madhouse, but nonetheless joyful. As with every first grandchild, each family member took turns holding baby Charlotte. The grandmothers, the aunts, uncles, everyone got their chance to meet the newest addition to the family. When she was finally passed back to her mommy, Christie could not help but think, "I've never even held a baby, never had any experience with one. How can I possibly be a good mother if I haven't, at the very least, held a baby? How I wish babies came with an instruction manual!"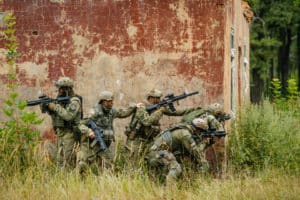 The baby was two weeks old before Frank finally got the picture and notice of his daughter's birth in the mail. They had just gotten back to the basecamp the day before after a fierce battle with the Viet Cong. Besides whipping Charlie's ass, Frank found that he and his buddies had another victory to celebrate. As the men celebrated and Jefferson Airplane's "Somebody to Love" played loudly over Armed Forces Radio, Frank wasted no time showing his fellow marines the picture of his newborn baby daughter.
"I'm a father! She's here! My baby girl is here! I'm a father!" He shouted jubilantly in his southern accent, "Her name is Charlotte!"
The other marines gathered around him, looking at the picture and congratulating Frank while slapping him on the back and playfully ruffling his flat-topped brown hair.
Frank's best friend, Lance Cpl. Kozlowski shouted as more marines entered the makeshift barracks, "Hey, fellows! Covington's baby is here!"
"Waahoo!" another marine screamed in the background.
Frank could not wait to get home so he could meet baby Charlotte. Ninety-nine days and a wake-up was what separated father and baby.