There is always a possibility that bullies eventually become friends. It doesn't happen often but it does happen. And when it does, it often becomes one of the best friendships ever! I don't know why it is but it seems like the bonds are much tighter than if you've never been enemies.
I turned a years-long bully into a buddy by appealing to her self-interest and realizing what her desires were. And what I learned was that, more than anything, she wanted to feel validated, valued, and loved.
This lady had been bullied in school herself. And I found that she would get bullied and afterward, she'd come around and bully me. Then, being a smart-mouthed teenager, I would bully her back. Between the two of us, it was tit for tat.
We both left high school, got married, had families of our own, created our own lives, and didn't see each other again.
Almost twenty years later, I ran into her again at a bar and grill. If looks could kill, I would've been dead on the floor because, when we locked eyes, she immediately knew who I was and that look came over her face- the same expression I remembered from high school.
It was clear that even after all those years, the same hatred was still there- the only things that changed were that we were now adults, we were both mothers, and had marriages behind us. So naturally, I mirrored her reaction.
A few weeks later, I saw her again when I sang in a karaoke contest and won. She was in the audience. After the show was over, she came up and congratulated me, and although I was stunned, I was grateful and thanked her.
We soon began talking as she whipped out of her purse a mini photo album and showed me pictures of her woodwork and paintings. And I've got to tell you! This lady was uber-talented!
Her work looked so professionally done! As I gazed in awe at the pictures and admired what I saw, an epiphany hit me. I realized that all she wanted was to be validated.
I'll never forget how her eyes lit up when I genuinely complimented her work.
With time, we grew closer and she soon became one of my best friends. 'You see? She needed someone to make her feel as if she mattered and I gave her that.
We grew to love each other very much. The two of us would go to lunch together, spend girl-time together laughing, chit-chatting, and talking about our kids and our lives. We'd even stick up for one another when we had to.
She and I stayed friends until she died after a three-year-long battle with cancer. She's been gone for two years now and I still think of her- a lot! I miss her just as much as I did the day she passed away and I'm wiping away tears as I type.
Life hasn't been quite the same without my beautiful girl-pal. How I wish I could call her!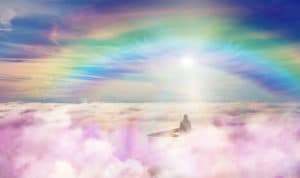 Our early enmity and later friendship taught me so much! And that to turn an enemy into a friend, it takes finding out what the other person's deepest desires are, what voids they may have, and what kind of wounds they're nursing. You must then help them fulfill those desires, fill the voids, and heal the wounds.
You must make them feel good about themselves by giving them recognition for their talents and successes, respect for the person they are, and unconditional love and friendship. You must value their trust as you would gold. Then make sure it's reciprocated. Once those requirements are met, you know you've turned an enemy into a friend.
This is not to say that this will work for everyone because some bullies will think there's an ulterior motive and only double-down on their hatred of you. Some will only fear that their softening toward you will be a win for you. But we were the lucky ones.
May you sing and dance down the streets of gold
May you wade in the Crystal Sea
Until I see you again at the pearly gates
In Loving Memory
Stephanie Rains Shoemake
1971 – 2017