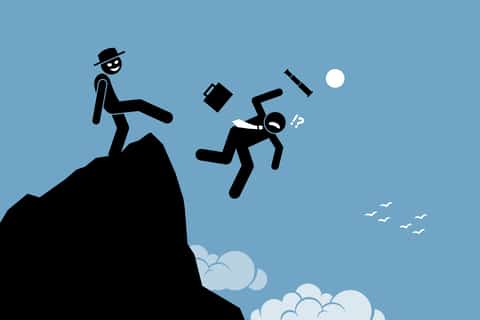 Many victims of bullying are so anxious to make friends that they don't set boundaries as to the way people should treat them. As long as long as they don't have to be by themselves, they overlook the shoddy ways their so-called friends treat them.
They get hurt many times over because it turns out that their pals are only tolerating them. And by the time the target realizes those people aren't good for them, they've been hurt, used and humiliated enough times that their self-esteem is damaged.
Here's my advice to targets who feel lonely and desperate for friends:
Never chase anyone who does not see your worth! It is beneath you and those who do not value you, no matter how 'cool' they act or look, do not deserve the privilege of being in your life. You need to cleanse your life of these toxic people.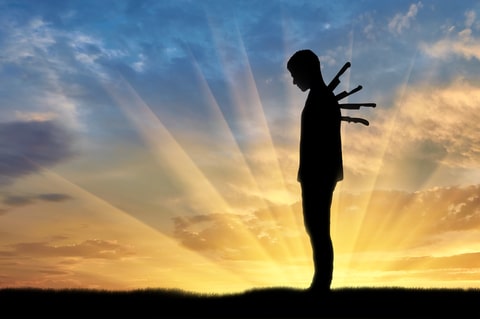 I realize that if you are a target of bullying, your options for friendship are extremely limited and I know all too well of the humiliation of sitting alone at the lunch table while everyone else gets to enjoy having friends around them. Believe me, I was there myself once upon a time.
However, if the options that you do have for friends are only tolerating you and they turn hot and cold, exclude you or talk behind your back, then perhaps it's time to re-evaluate those friendships.
There is a difference between someone who genuinely likes you and someone who is only tolerating you. And you always know when someone is only tolerating you because of the way you feel when that person is around. You can feel it in your gut. You can hear the shortness and coldness in the tone of their voices. You can see it in the way that they look at you (or refuse to look at you).
You can feel the cold vibes that they put out. There is nothing worse than the realization that someone whom you think highly of thinks very little of you. It is the most uncomfortable and sickening feeling. It is the equivalent of being kicked in the stomach!
But I want you to know that you do not have to be around such poisonous people. Anyone who makes you feel uneasy does not deserve your friendship. It does not matter if they are rich, good looking, popular, successful, cool, tough or whatever.
If they make you feel bad about yourself,ditch them! Weed. Then. OUT! They are not worthy of being in your company. You are better off without them. Understand that this may mean staying to yourself for a time.
No one wants to be a loner. I understand it and I sympathize with you. However, I believe that it's much better to be alone than to crawl up behind anyone who does not see your value.
It won't be easy. Nothing worthwhile is. It takes courage to walk away from a person or people who take you for granted, especially when options for human connections are so few.
And I won't lie to you, you may be by yourself for a while. It may get lonely, even sad, and depressing at times. But be strong and stay true to your own heart! You deserve so much better!
I promise you this. It may take a while, but if you have the courage to walk away from such people, life will eventually reward you for your courage by placing better and more loving people in your path- people who will genuinely love you, and have your best interests at heart.
You will have better friends- friends who want to spend time with you, who want to invite you to parties and other events, and who will be there for you when the chips are down. You will have friends who are tried and true.
Be patient. Your time is coming!